Paycom Center | Oklahoma City, Oklahoma
Comedians are actually very observant. They take pieces of their lives and culture to weave humorous tales, but if you look past the expletives and the gimmicks there's actually a lot of smart social commentary happening. Comedians give you a new perspective on a lot of societal issues and frequently force you to think about the way you treat others. A lot can really be learned from what we laugh about. So come and have a laugh, and maybe you'll be able to take a thing or two from the show!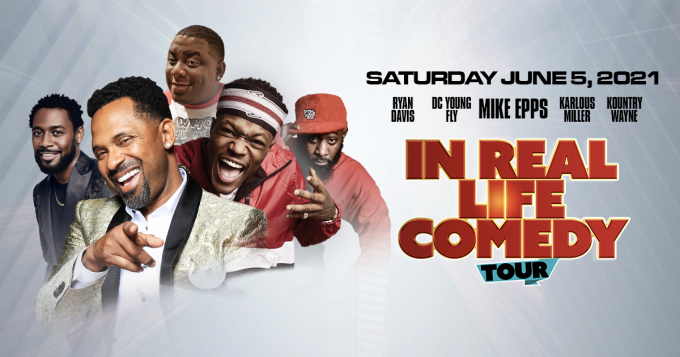 Just because someone hasn't been on television it does not mean they're not funny. If the comedian has worked their way up to headlining a comedy club, it generally means the effort has been put in. There is so much original, side-splitting comedy coming out of the mouths of unknowns that everyone should see. There are comedians out there who should be household names, but aren't. Supporting them means supporting the future of stand up comedy. So why not come see an amazing comedy show at the iconic Chesapeake Energy Arena.