Paycom Center Seating Chart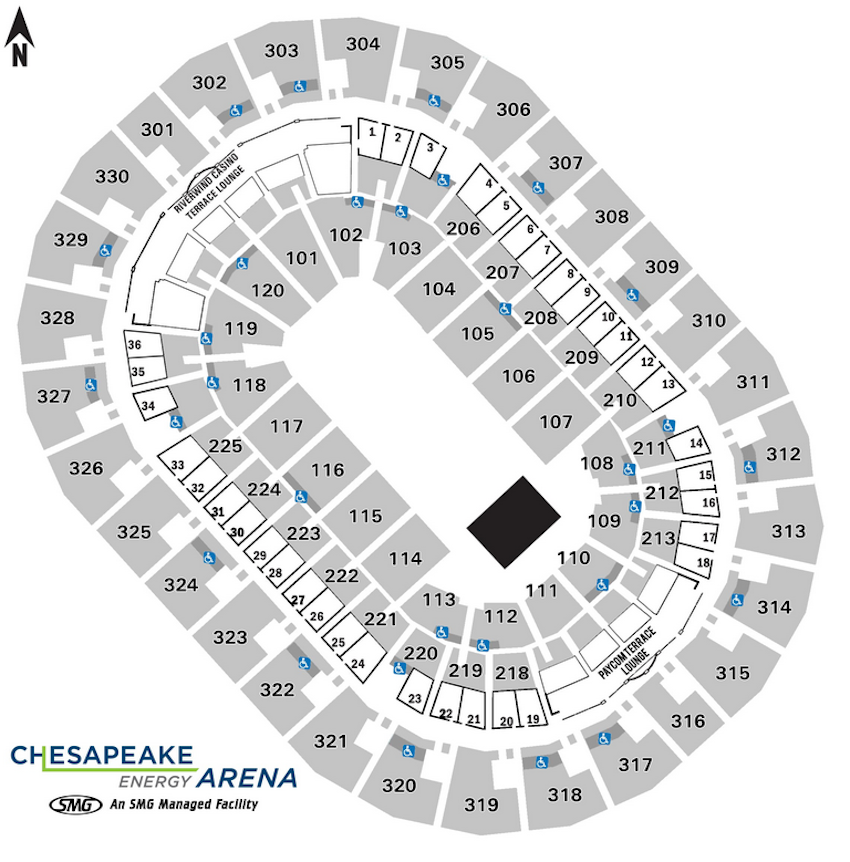 Chesapeake Energy Arena offers several arrangements for different types of events. The attached photo depicts the most common arrangement for Basketball games that offer 18,203 seats. Other arrangements offer the number of seats depicted below.
Basketball: 18,203
Hockey: 15,152
Concerts: 16,591
WWE/Boxing/MMA: 16,757
Standard seating is arena comfort seating with armrests and engineered seating for easy cleanup and relaxation.
Wheelchair and companion seating is available upon request and is scattered around the arena.
NOTE: The seating layout may change depending on the event. Always check the seating map when choosing your tickets.
You can reserve your best seats today by purchasing your tickets now! Visit the Chesapeake Energy Arena schedule to see all the upcoming events.
To view the ticket and authenticity policies please check out the ticket information page.